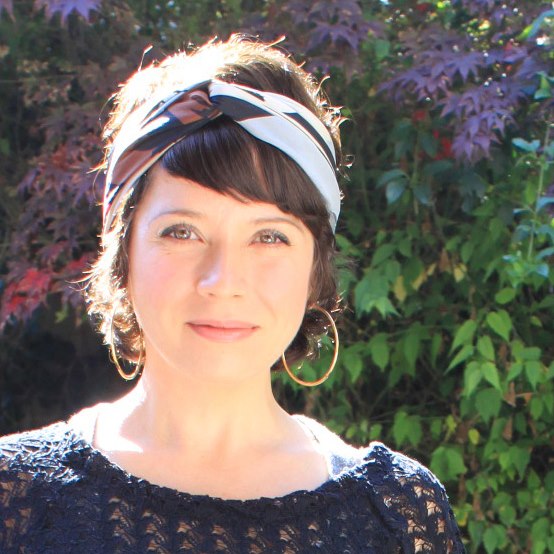 I am completely self-taught, I started making perfume about 18 years ago while studying aromatherapy. I was collecting essential oils and learning about their healing properties. I stumbled upon the rare and precious oils which were more in line with the spiritual and sublime realm of aromatherapy. While immersing myself in these practices, I discovered and read many texts on the traditional extraction methods used by herbalists and perfumers of the past before the advent of synthetic perfumery.
At first, I only made natural perfumes but soon began introducing fragrance oils into some formulas in order to add mixed-media perfumes to my line. About 5 years ago, I began exploring the world of aroma chemicals and began making my own synthetic key accords, completely eliminating fragrance oils from my formulas.
Was fragrance a large part of your life growing up?
Fragrance has always been a huge part of my life, since childhood. When I was 5 years old, I asked my parents to buy me the Barbie Perfume Making Kit but they declined. I also tried my hand at boiling rose petals in a futile attempt to make perfume. I was obsessed with scratch n' sniff stickers, scented erasers, Strawberry Shortcake dolls and the flowers I'd pick on my way home from school (velvety deep purple petunias, golden daffodils, white watsonias, roses, etc.) When I was a teenager, I started wearing and collecting perfume, hoarding bath oil pearls, soaps, lotions, and incense cones.
What are some of the things that you were involved in before the perfume world?
I studied graphic design because I've always loved drawing and making art. I also grew up in a crafty household where I learned to knit and sew at a young age. My dad is a farmer and my mom has a green thumb so that played a huge role in my love of natural things and gardening.
Where are you located and does the local culture reflect in your work in any way?
I lived in San Francisco for about 17 years but moved up north to Marin a couple of years ago. I would say that the local culture is definitely reflected in my work. I am constantly inspired by the natural beauty of the Bay Area, as well as the vibrant diversity of our local people, the art and music scenes, and of course, the DIY movement that has exploded in the last decade.
Starting something new can be hard, can you talk about the process that you took to learn how to create perfume?
As I mentioned above, I learned how to create perfume by reading books, experimenting and through lots of trial and error. For me, perfumery is an art as well as science unless you want to work as a chemist at one of the major perfume manufacturing companies. You don't need to have formal training, just a lot of passion. There is a lot of information out there available to the novice perfumer, on the internet and via books. You have to be a sponge and soak it all up. Many perfumes, like myself, teach workshops and classes which are crash courses in blending techniques. Everyone has their own methods, but it's up to you to figure out what type of perfumery you want to learn and seek out the appropriate information you need to get started.
If you were not a perfumer what would you be doing?
That is a great question. If I weren't a perfumer, I would probably be a fine artist or calligrapher.
Growing your brand, can you talk about both the difficulties and also the wins that you had as you grew the L'Aromatica Perfume brand?
In the beginning, the difficulties I encountered in growing my brand were balancing my graphic design career and family responsibilities. After burning out in the corporate sector as a freelance designer, I lived off my savings for a year to figure out what my next venture would be. Since I loved perfuming, I decided to give that a chance to see if I could make a career out of it. I have tip-toed my way forward with the brand, never taking any huge risks, just growing it little by little and getting it to a point where it can sustain itself.
Do you have any other things that you would like to share?
I do want to express my gratitude to all of the wonderful artisan and indie perfumers I've met through the years who have been so supportive throughout this journey. I've always been extremely shy but was fortunate enough to have been coaxed out of my comfort zone and thrust into a network of amazing perfumers and fragrance lovers who have inspired me encouraged me, and that I have the privilege of calling my friends.
Loreto